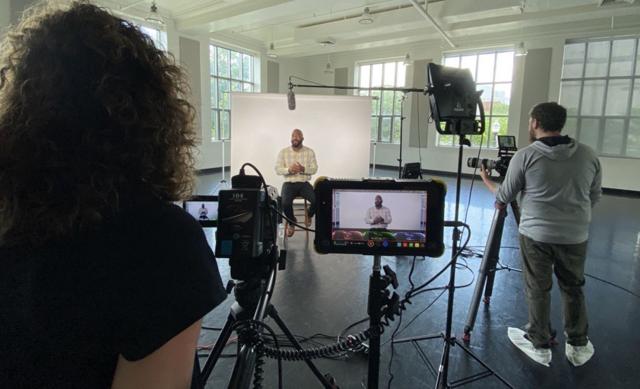 Video is one of the most effective and memorable storytelling capabilities out there. We can help you leverage the power of this engaging tactic to reach your audiences effectively.
Scarlet Studio utilizes a blended hourly rate. Below are packages for the most commonly requested services. Contact us to discuss your next project!
Package One: Promotional Video Production
Shooting and production for a promotional video for your college, unit, event, conference or campaign. Length up to 120 seconds.
Starting at $3,500.00
Package Two: Capturing College or Unit Video Footage - One-Day Shoot
A day-long shoot to capture video footage and b-roll of your college or unit to be used in your marketing and communications efforts.
Starting at $540.00
Package Three: Brand Journalism/Storytelling Videography
We will produce a video that tells the story of a student, alum, athlete or donor. Maximum length up to 90 seconds.
Starting at $2,800.00
Package Four: Drone Videography
We will capture drone footage of campus, college buildings, units or the construction of new facilities.
Starting at $1,500.00