Scarlet Studio serves as an extension of your marketing and communications team, helping your college or unit get more done to make a bigger impact and build a stronger Ohio State brand.
Who we are
As a unit within the Office of Marketing and Communications, Scarlet Studio provides colleges and units across Ohio State access to an internal marketing and communications agency.
We offer a vast array of consultative and creative services that can further your marketing and communications efforts, while simultaneously producing exceptional work and stewarding Ohio State's brand consistency.
Why work with us
Through a combination of strategic and creative expertise, Scarlet Studio will help you meet and exceed your objectives and priorities in a timely, effective and cost-competitive manner.
Scarlet Studio leverages an in-house team of professionals who know Ohio State inside and out. Think of us as an extension of your marketing and communications team, maximizing their strengths and giving them more time to focus on college or unit priorities.
Our services
Scarlet Studio offers a number of marketing and communications services, including several package offerings. Is something you're looking for not on the list of services? The Scarlet Studio team may have resources ready to help. Complete the request form and let us know what you're looking to accomplish.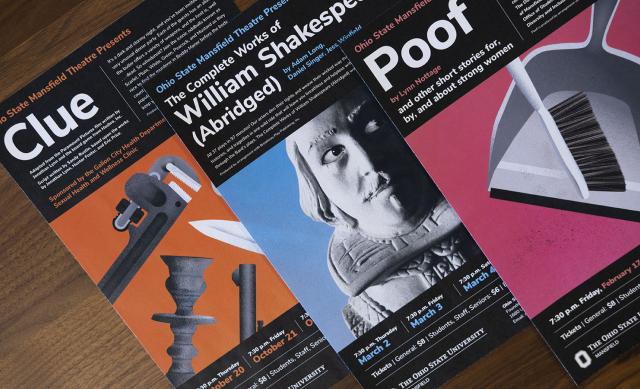 From brochures to full-page print ads, program overviews, infographics and more, our design team can bring your vision to life.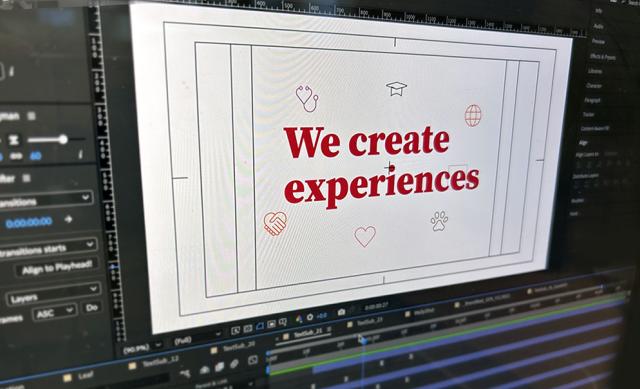 Motion Graphics & Animation
Visually engaging, remarkable and powerful, we can support your efforts to create motion graphics and animations that stand out.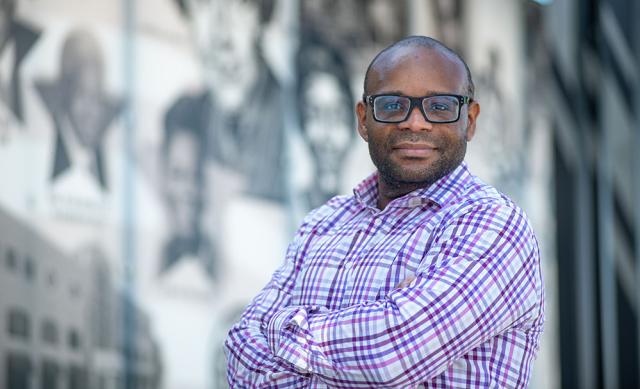 With access to a multitude of image resources and incredibly talented photographers, we can help find or capture the perfect shot for your marketing efforts.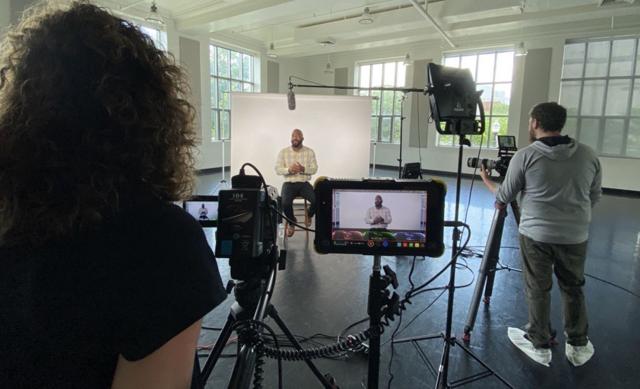 Video is one of the most effective and memorable storytelling capabilities out there. We can help you leverage the power of this engaging tactic to reach your audiences effectively.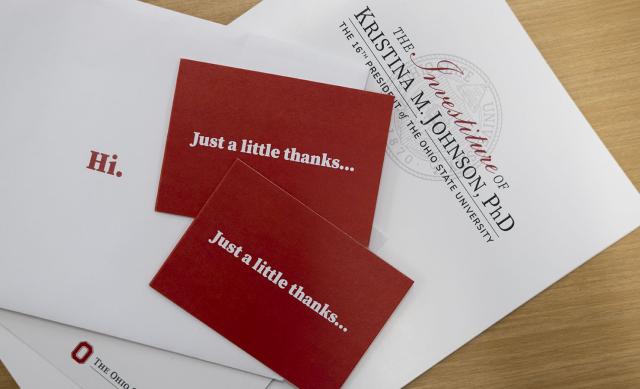 When used strategically and efficiently, event graphics can help make your occasion both memorable and impactful. We can also help you capture meaningful images from your events.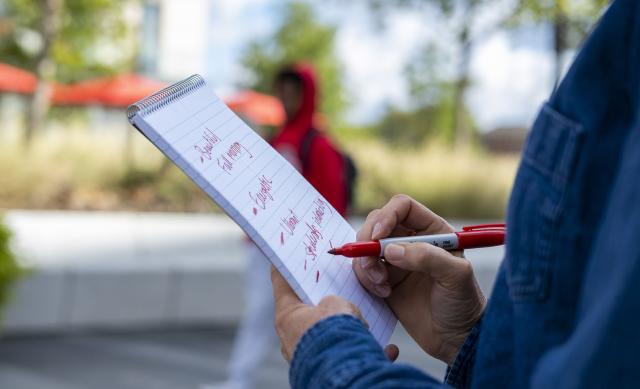 Engaging, efficient and clear communication is key to reaching your audiences. Tap our content experts to craft impeccable messaging and provide editorial and proofing support.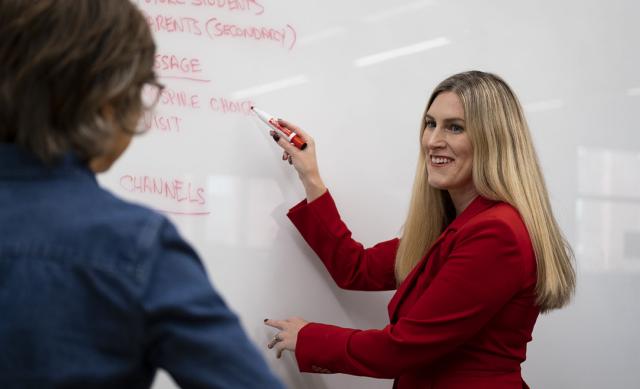 From developing marketing and communications plans for a campaign or new program launch to defining an approach to overcome a particular challenge, our strategists can help.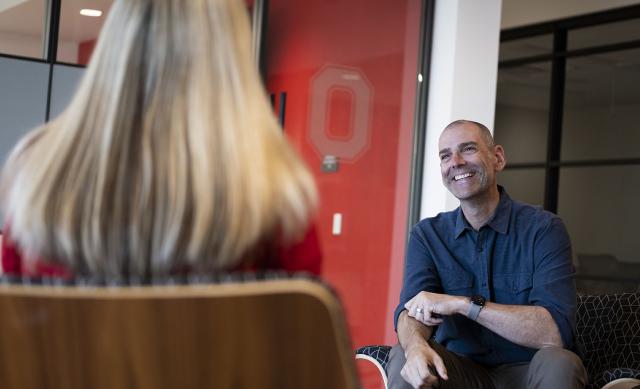 Positive media coverage helps raise the profile of your most important research and initiatives. We can prepare you for successful interviews with online, print, radio and television reporters.
Help future students experience a program, college or campus through our 3D virtual tour offerings. Virtual tours also provide alumni and donors an opportunity to explore the possibilities of a new building.
Our process
Partnering with Scarlet Studio is easy, collaborative and supportive. First, fill out the request form below to start the conversation.
We actively listen to your needs and goals, then we identify a sensible approach to help you achieve those goals. After an initial consultation and discussion, we will develop schedules, timelines and estimates prior to starting the work.
We will work together with you to find the right solutions and tailor our resources to meet your specific needs.
Rates
The studio provides a free initial consultation, and our rates are competitive and well below industry standards.
Let's build something together
The Scarlet Studio team looks forward to partnering to help you achieve your college or unit goals. Together, we develop impactful work while bolstering the Ohio State brand and achieving our collective objectives.
If you have a question and would like to reach out, please email OMC-ScarletStudio@osu.edu.
Helpful resources
Brand Center - The Ohio State University's brand guide is frequently expanded to meet the needs of our community creating various materials and experiences for our audiences; and revised to reflect changing industry best practices and Ohio State processes and policies. Always reference brand.osu.edu as your source for the most current standards, tools and resources.