The Office of Marketing and Communications reaches a diverse audience through a mix of storytelling and distribution across a complex ecosystem of websites and channels. Our goal is to tell the Ohio State story and offer our audiences opportunities to engage with the Ohio State brand. Data reflected covers July 1 - March 31, 2021.
Share of Conversation
A key measure for Ohio State is the volume of conversation around the brand. We utilize social listening to compare our conversation volume to peer sets to determine share of voice across social media and select digital platforms such as the web, Reddit and YouTube. Ohio State is currently #3 among both its public and private peers relative to volume of conversation outside of athletics. Roughly 71% of Ohio State's mentions are considered positive or neutral based on our social listening tool. This is inline with the overall average.
News and Storytelling
The team produces hundreds of stories each quarter – delivering the news, covering the strategic initiatives of the institution, supporting our partners, highlighting our accomplishments and featuring our students, faculty and staff. In total, the team produced 396 new stories and web users read more than 1,300 stories across the sites during the reporting period - in sum, these stories generated 3 million unique pageviews during the reporting period.
Most read stories from Ohio State
Explore the most popular new stories across our storytelling sites, determined by the total volume of unique pageviews in the reporting period.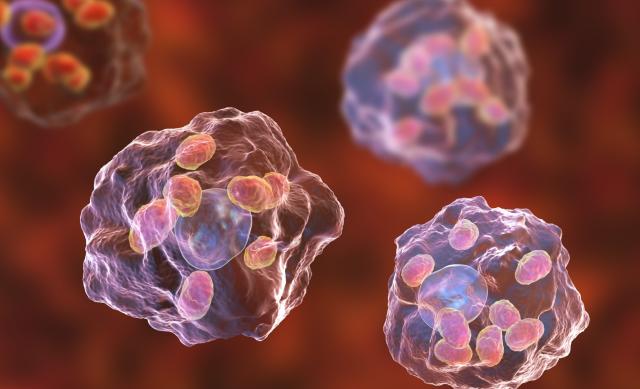 Vaccine protects against 'tough cookie' parasite found in the Americas
Findings in mice validate CRISPR technology for leishmaniasis vaccine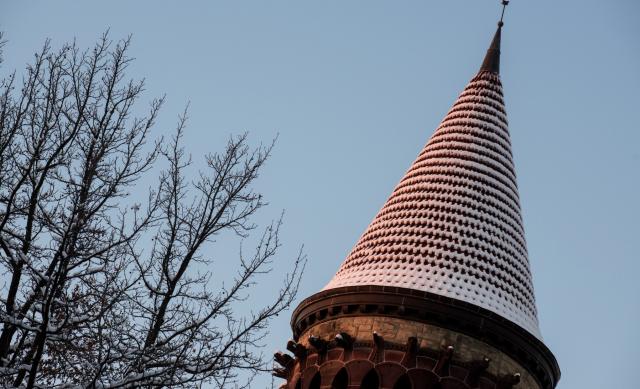 Ohio State details return to campus measures for spring semester
Virtual town hall Thursday to focus on COVID-19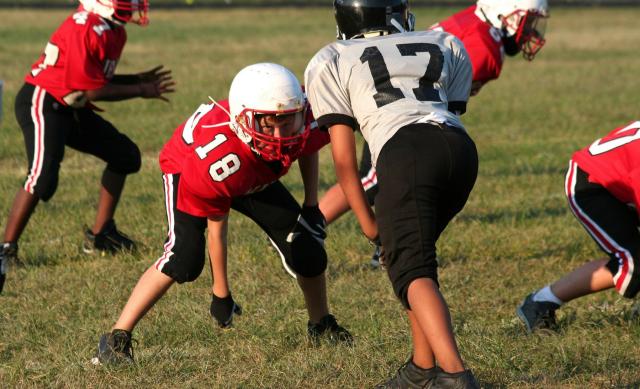 Americans love football, but differ on whether kids should play
About 50% now think the sport is inappropriate for youth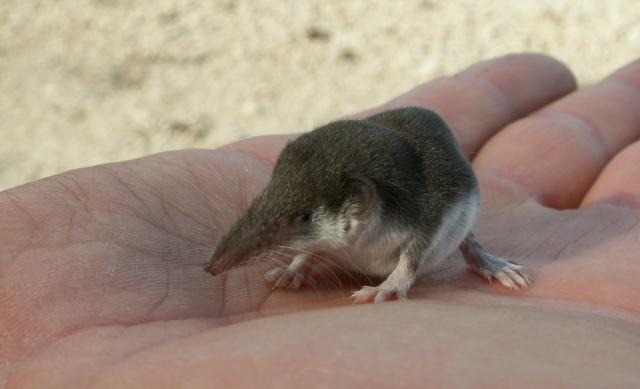 Hundreds of new mammal species waiting to be found, study says
Research suggests where these species may be "hidden"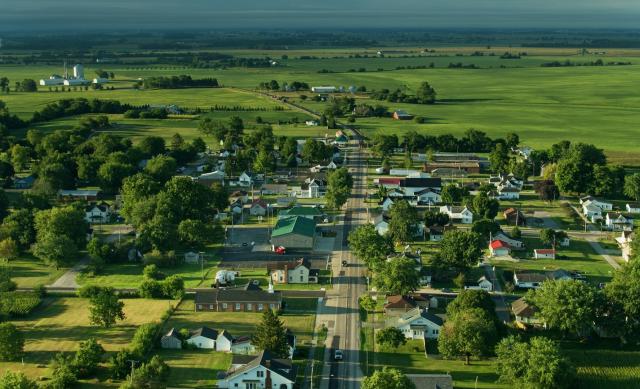 There's no longer one rural America – could there be five?
Study in Ohio finds diversity of communities outside cities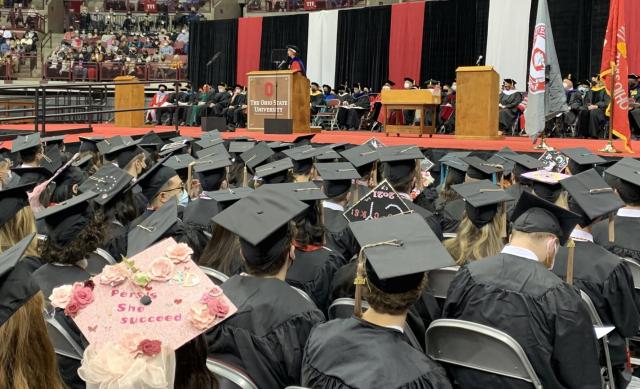 Ohio State releases autumn 2021 dean's list and graduates
More than 23,800 Buckeyes earn academic honors
Media Placements
Staff members within the Office of Marketing and Communications (OMC) utilize a strategic approach to media relations to enhance the reputation and visibility of the university through its work with local, regional, national and international media. The University was mentioned or featured more than 51,000 times in digital and print news publications during the reporting period.
6,304
Mentions in national outlets
99
Mentions in the New York Times
8,829
Mentions in Ohio outlets
Vaccine Doubts Disappearing Faster in Black Americans Than White
Climate-resilient coral species offer hope for the world's reefs
Ohio State surpasses $1B in research spending
Exclusive: Intel Reveals Plans for Massive New Ohio Factory, Fighting the Chip Shortage Stateside
Featured Projects
Over the course of the year, professionals in the Office of Marketing and Communication will complete hundreds of projects in support of university initiatives. Explore the projects below to learn about some of our favorites, view our impact and see how we deliver a cohesive brand message throughout our work.
Right message, right person, right time.
Our recent expansion of Salesforce Marketing Cloud enabled our community of marketers to communicate more efficiently and increase relevancy for many of Ohio State's emails and text messages.
Driving vaccines, renewing spirit.
Welcoming Buckeyes back for a more traditional fall required OMC to focus on two efforts: driving vaccinations and renewing Buckeyes' sense of community.
Elevating awareness of Ohio State's research
A new PSA spot showcases the history and spirit of innovation fostered by the Ohio State experience and supported through coordinated research storytelling.
Web Traffic
The Office of Marketing and Communications is responsible for some of the most trafficked pages across the osu.edu domain. We manage the front door, the news, key utilities and hundreds of story pages to support the brand experience in the digital space.
Most viewed features from osu.edu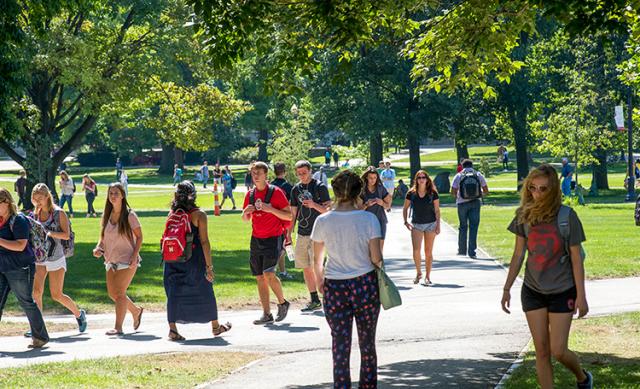 Applying to Ohio State by Nov. 1 can help you in many ways.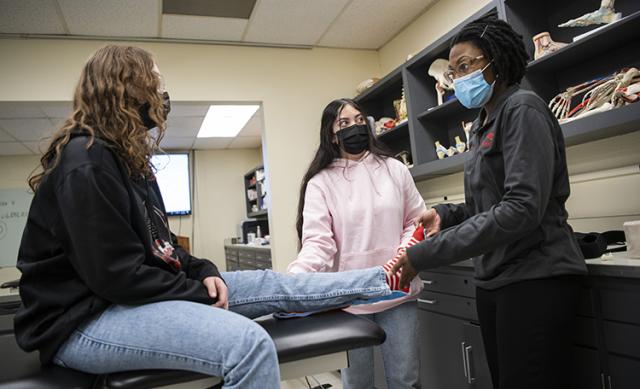 A year later, these first-year students are glad they chose Ohio State.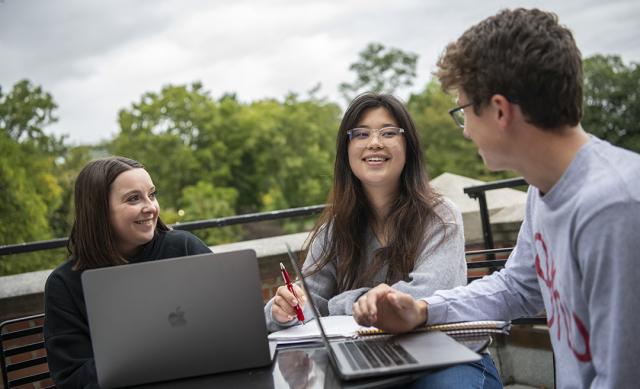 Wondering what makes The Ohio State University so great for its students? We have the answers.
Social Media
Our teams develop timely, engaging posts with captivating videos and photographs to inform and engage our audiences on a variety of subjects, guided by university initiatives and priorities Our goal is to deliver the right content to the right audience through the right platform to increase engagement across our platforms over time. In addition to publishing nearly 2,500 posts that generated 93 million impressions and 7.4 million engagements, the team launched an enterprise TikTok account in partnership with the Office of Student Life, to engage current and prospective students.
Data Notes
Data for this page is managed by the Marketing Performance Analytics team. Definitions are common across the Marketing and Analytics community. Learn more below about what is collected to create this page or contact adv-marketinganalytics@osu.edu with questions.
Total volume is determined via a detailed listening query in Sprout Social designed to capture a brand's common name and mentions of key social handles, including the enterprise, research and health center for each school. The volume is then split into athletic and non-athletic volume via a keyword list for athletics. The athletics keyword list is continuously growing and common across all competitors. For details on the query parameters, please contact adv-marketinganalytics@osu.edu. Only accounts with unrestricted permissions can be captured by social listening tools. A user that mentions Ohio State, but limits access to view their content will not be included.
Four primary content vehicles are used by the Office of Marketing and Communication for storytelling and news publishing on the osu.edu domain.
Ohio State News – Ohio State News delivers timely, trustworthy news to connect you to Ohio State's impact on your life, your community and your world. Ohio State News offers exclusive coverage of developments on and around campus, scientific discoveries, national and global issues, the arts and Buckeye sports. Includes content published at news.osu.edu.
Ohio State Insights – Ohio State Insights has big ideas, groundbreaking research and timely opinions, from one of the nation's top research universities. Includes content published at insights.osu.edu.
Featured Stories – Stories reflect the strengths and vitality of The Ohio State University. This content emphasizes student success, faculty excellence, institutional research prowess and other aspects of the Ohio State experience that appeal to future students and other key audiences. Includes content published at osu.edu/features/.
Ohio State Alumni Magazine – Published four times a year, Ohio State Alumni Magazine helps you stay up to date on friends and former classmates; happenings around the Oval and beyond; and local, national and international issues with an Ohio State connection. Life and sustaining members of the Alumni Association receive a print version of the magazine. Digital content published at osu.edu/alumni/news/ohio-state-alumni-magazine.
Ohio State uses Cision to track media placements across news sites and blogs. Posts on social networking sites are not included in these values. Media placements include online outlets and offline print outlets.
Media placement – An article, as defined by the Cision platform: a piece of published content that contains a headline, content and a publish date.

National distribution outlets – News outlets that have a national, rather than local distribution. For our purposes, national distribution outlets are limited to those based in the United States and do not include international outlets.
Source: https://help.cision.com/help/how-news-monitoring-works
Ohio State uses Google Analytics to track web traffic and behaviors across the osu.edu domain.
User - An individual person browsing your website (technically, a unique browser cookie). Each user can visit your website multiple times, for example, 1 user could create 3 sessions on your website, with each session containing multiple pageviews.

Unique Pageviews – Counts a page once even if it was viewed multiple times within a single session. For example, if someone landed on your homepage, then viewed the 'about us' page and then navigated back to your homepage, the homepage would have 1 unique pageview (even though the page was viewed twice during the session).

Shares of Content – The sum social share events captured in Google Analytics during the reporting period. Social share events are triggered when a user clicks on a link to a social source and the text or attribute "share/sharing" on it. This covers most examples of share buttons and functionality. This event is also triggered when sharing via email links often located next to social sharing buttons.

Video Plays - The sum video play events captured in Google Analytics during the reporting period. Video play events are triggered when a user clicks to play a video that's been embedded to a page from YouTube or Vimeo.
Ohio State uses Sprout Social to track social media performance and SEMRush to monitor peers in the social space.
Audience -  audience volume depicted in the graph comes from Sprout Social and represents the maximum audience volume at the end of month of the reporting period. These values represent fans or followers of the account.

Engagement - total engagement depicted in the graph comes from Sprout Social and represents the sum of engagements during the reporting period. Ohio State counts the following actions as engagements: applause (likes, favorites, hearts), conversation (comments, replies), amplification (shares, retweets), link clicks, immersive clicks (photo views, saves) and video plays.

Competitive - The total engagement volume for competitive positioning is collected via SEMRush and includes reactions, comments and shares from Twitter, Instagram and Facebook. For competitive positioning, we use the SEMRush value for Ohio State engagement to ensure comparing data apples to data apples.
Ohio State uses Salesforce Marketing Cloud and PressPages to deliver email newsletters and email communication to external and internal audiences. The primary newsletters distributed include:
onCampus Today and onCampus Weekly are email newsletters that keep Ohio State faculty, staff and students informed, interested and inspired about what is happening at the university. There are roughly 70,000 individuals between the two emails.

Notes from a Fellow Buckeye is President Johnson's newsletter to internal audiences at Ohio State, reflecting on her time at the institution and key messages.
Ohio State News is an external newsletter with roughly 2,000 subscribers through which we distribute research and institutional owned news.
Highpoints is an email newsletter with roughly 1,000 subscribers delivered monthly 
Roughly 240,000 alumni of the institution receive monthly emails featuring content from the latest edition of the Ohio State Alumni magazine. These emails enable alumni to engage with the brand on a consistent basis.
The Connect newsletter reaches 250,000 alumni and donors of the institution, featuring the latest content on how their contributions support the institution and outlining key institutional priorities.